And now for an installment of "Fun Friday", where I pop in unexpectedly and give you an extra, random post!
Thank you to Hailey from Now All I Know Is Grace for tagging me for the Blue Sky Tag! Hopefully the questions will help you learn a little more about me and/or encourage you in your faith. Here we go:
Why did you start your blog? Basically, I got the idea. And then it didn't go away for months, until I finally decided to go for it. I think that was definitely God nudging me, because I have so enjoyed my blogging journey so far and He is blessing my efforts beyond what I ever could have imagined when I wrote my first post!
If you could have dinner with any one person who's alive right now, who would you choose? Jaquelle Crowe, the editor-in-chief of The Rebelution and the author of This Changes Everything (which is a great book that everyone should read) as well as the co-host of Age of Minority, my favorite podcast.  She's a huge role model; besides that, I just think she would be really fun to talk to. And she loves food, so dinner would be an optimum time to have a conversation!
Favorite book of the Bible and why? I have a lot of favorites, but if I had to pick one I would probably say Hebrews. The entire thing is full of such beautiful writing and is just…so beautiful. It's hard to understand but once I did understand it more I fell in love with it. (Amanda Beguerie's Hebrews Bible Study was instrumental in developing my understanding of this beautiful book, by the way!)
Favorite music genre to listen to? My taste varies widely, but I always come back to hymns when I don't know what else to listen to. I especially love Selah's hymn albums…it's music that I'm always in the mood for.
What's your earliest memory? I honestly have no clue.
What job would you be great at, and what job would you be horrible at? I think I would be good at administrative jobs, teaching, or something else that required a lot of organizational skills. I would be horrible at anything that required advanced math or artistic skills.
Dream vacation spot? London.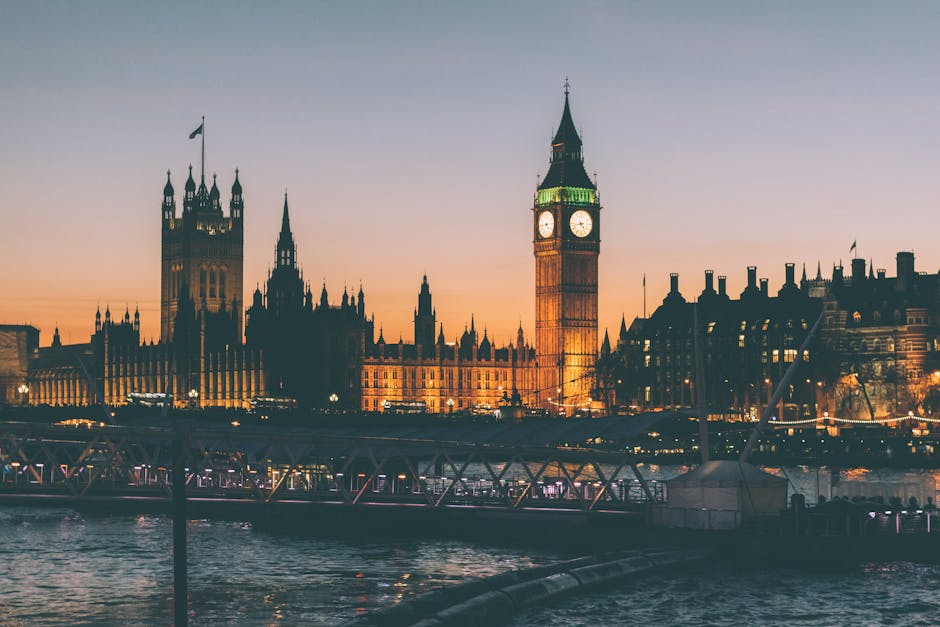 When writing, are you a plotter or a pantser? Most of the time I'm a plotter. I almost always have at least some kind of plan before I start writing. I do just wing it occasionally, though.
What makes you angry? Injustice in the world; abortion; people who say they are Christians but don't live like it; people who make assumptions about Christians without really knowing what they're talking about.
What accomplishments in your life are you most proud of? This blog is probably the biggest one. A hundred followers…I'm still wrapping my mind around it!
What has God been teaching you lately? That I am called to live for His glory even through hard circumstances, even when I don't feel like doing anything…and that doesn't mean doing things for Him all the time, but it can just mean simply leaning on His strength instead of my own, because that is just as glorifying to Him as working for His sake.
I tag:
Abigail Faith @ Faith and Mustard
Shantelle @ Between the Pages of This Bookish Life
Amanda @ Scattered Journal Pages
Deborah @ The Road of a Writer
Patricia @ Hello Beautiful People
Ashley @ Inklings Press
Emily @ For the Bookish
Christine @ Musings of an Elf
Victoria @ Ruffles and Grace
Abigayle @ The Left-Handed Typist
Grace @ From the Tip of Grace's Pen
Here are the questions:
1. What would you say is the hardest season that God has brought you through so far? Looking back, what did He teach you through that season?
2. If you could only have three books with you on a desert island for the rest of your life, what would they be?
3. Do you prefer tea or coffee? And what kind (black or with cream and sugar, herbal tea, lattes, etc.)?
4. What is one sermon/talk that you think every Christian should listen to?
5. What is one book that you think every Christian should read?
6. What is your favorite way to rest and destress?
7. Was there a time in your life that God answered a prayer in a really amazing way (share the story!)?
8. What is one childhood hobby that you wish you'd kept pursuing?
9. What is one childhood hobby that you're really glad you stopped pursuing?
10. What is your favorite hymn?
11. What books do you really want to read this summer?
The rules are: thank the person who tagged you, answer their 11 questions, then tag 11 people and give them 11 questions to answer.
(Please don't feel any obligation to do this tag if you don't want to…I would love to see how you answer these questions, but I know not everyone has time/energy/tags aren't their thing/etc.)
There you have it! I hope you learned something new about me! Now, it's your turn: pick a question, from the ones I answered or the ones I asked, and answer it in the comments! 
—
love, grace
Read more: