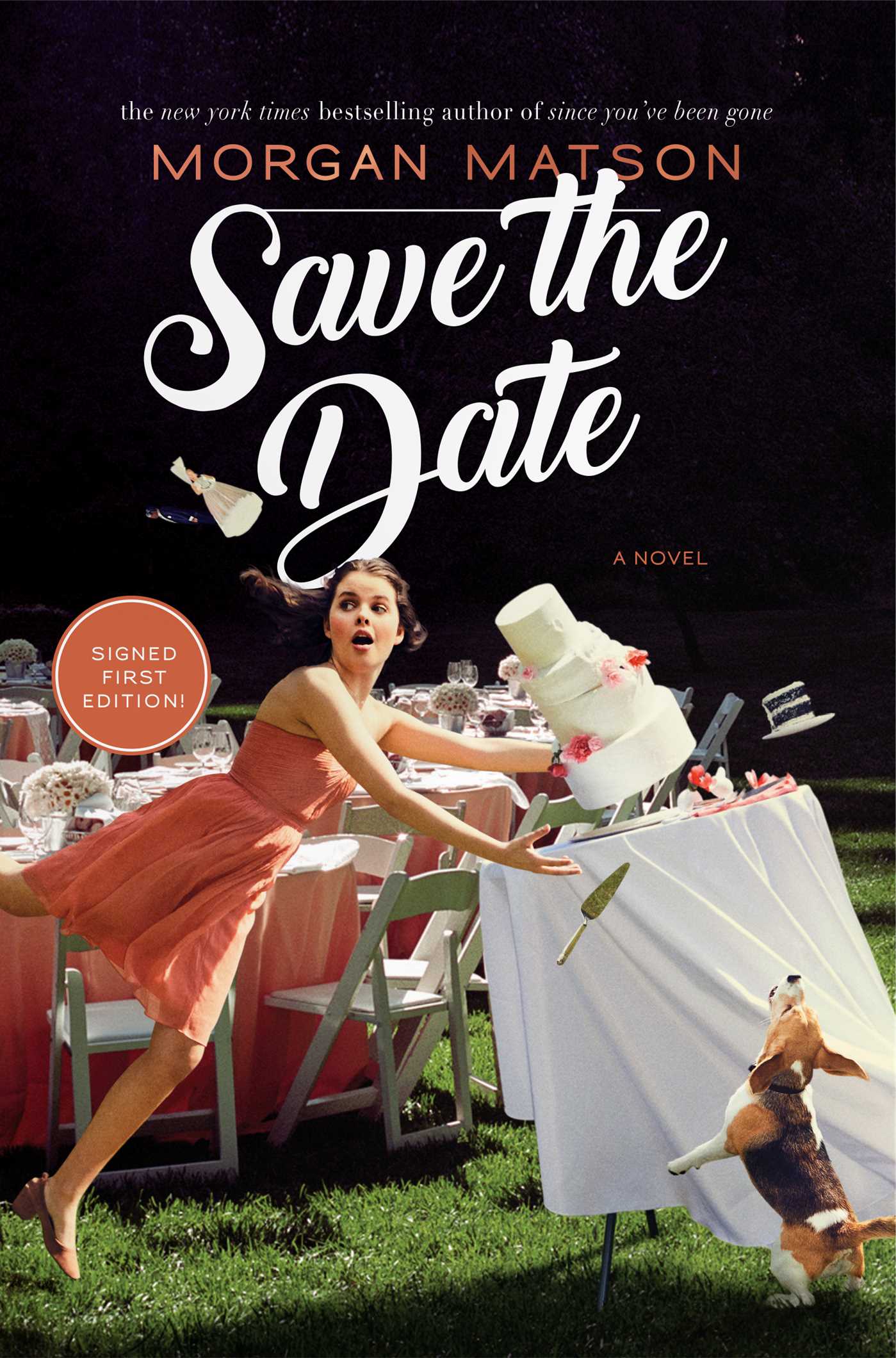 Save the Date by Morgan Matson
My Rating: 4 stars
Age Suggestion: 16+
About the Book
Charlie Grant's older sister is getting married this weekend at their family home, and Charlie can't wait—for the first time in years, all four of her older siblings will be under one roof. Charlie is desperate for one last perfect weekend, before the house is sold and everything changes. The house will be filled with jokes and games and laughs again. Making decisions about things like what college to attend and reuniting with longstanding crush Jesse Foster—all that can wait. She wants to focus on making the weekend perfect.
The only problem? The weekend is shaping up to be an absolute disaster.
Over the course of three ridiculously chaotic days, Charlie will learn more than she ever expected about the family she thought she knew by heart. And she'll realize that sometimes, trying to keep everything like it was in the past means missing out on the future.
My Thoughts
I had never read a Morgan Matson book before this one, although she'd been on my radar for a while. Since this one was recently released and seemed like a good summer read, I picked it up from the library and started reading…and couldn't put it down!
I forgot that I really liked contemporaries. I love all of the little details about the everyday life of characters and families, and Matson really does the details well, creating a realistic environment that is easy to picture and sets the atmosphere for an entertaining story.
The story is a pretty typical, if slightly over-the-top, comedy of errors, which is enjoyable in and of itself, especially when set around a wedding. What makes it even better is the characters. A comedy of errors – carried out by a family of six siblings? So much fun to read about. Each sibling was well-developed and their banter was honestly one of the best things about this book. Coming from a big family, I always love seeing family dynamics and the way in which siblings relate to each other.
I do want to mention that this book centers around a definitely secular family full of twenty-something children. So there are some mentions or instances of them doing things that I definitely didn't approve of…partying, hooking up, etc. And one of the main subplots of the book focuses on a romantic encounter the main character has, and the aftermath of that; I did appreciate that the guy was eventually shown to be not-so-great, and a much better love interest won the day (seriously he – not saying who – might well have been my favorite character…and the scene in the grocery store…so cute!). But because of some of these elements I'd definitely recommend the book for ages 16 and up.
Overall, this book could have been cliche, but there were enough unique elements to make it the fun kind of cliche. The mom's comic strip, the large family dynamics, setting it all around a wedding weekend…it was the best kind of cliche, the kind that is fun and relaxing.
I legitimately could not put this book down. I looked forward to reading it in a way that I haven't looked forward to a book for a long time, and read it in every spare moment. It was just so much fun. I have a significant book hangover from it, and I'll definitely be checking out more Morgan Matson in the future!
Have you read any books by Morgan Matson, and if so, what is your favorite of hers? Share in the comments! 
—
love, grace