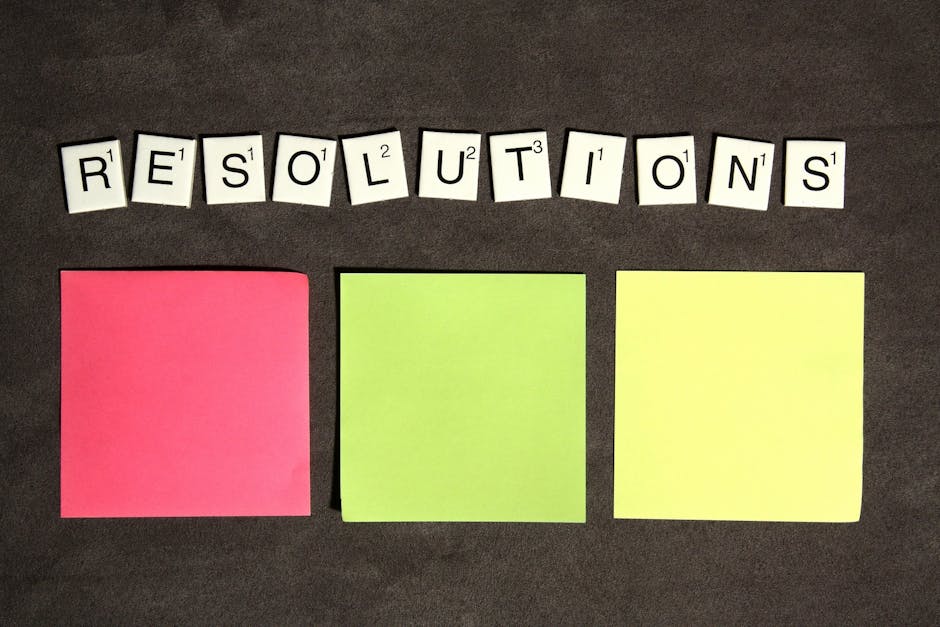 The new year is a common time to focus on goal setting. It's a time when dreams, aspirations, and hopes for the future are on the minds of everyone, overflowing in endless resolutions and plans. I honestly love this time of year: I'm a planner at heart, and goal setting gives me so much joy. I love the atmosphere of a fresh start, of a clean slate, of new and exciting things waiting just around the bend.
Today I want to share a little bit about my goal planning process and what some of my goals are; but first, why set goals? And how do we do it from a Christian perspective?
Should Christians Set Goals?
Goals can be a good thing or a bad thing for the Christian. They can be a wonderful tool that we use to become closer to God and pursue His glory through our lives. Like anything, however, they can also become an idol, something that we use to try to live self-sufficiently rather than resting on God's grace and sovereignty.
I have definitely pursued goals for all of the wrong reasons in the past: I'm a perfectionist, and I have a tendency to want to do everything all at once and by myself. My goals can so easily make me too busy for God, or cause me to compartmentalize God as one more item on my to-do list. But I've been growing into taking a more balanced, grace-based approach to goal setting.
One suggestion I can give for faith-based goal setting is to understand the "why" behind everything you are trying to accomplish. Are your goals motivated by a pursuit of God and His glory? Or by self-glorification and selfish motives? When you have the right motive, and you keep it in the front of your mind throughout the year, you will be sure that your goals are driven by a desire to honor God and that they will not drive you further away.
Additionally, when your goals are connected to the big picture of God's glory, you will be much more likely to seek Him in everything you are doing, seeking His Spirit and His leading. Consequently, you will be much more likely to stay motivated, since you will be drawing on God's great well of encouragement and strength to get out of bed each morning rather than trying to push yourself through life.
The most important way to honor God with your goals is to go through the planning process prayerfully, seeking what God has taught you in the last year and what His will for you is in the new year. It might not always be super clear, but seek His voice to the best of your ability, and have an open mind to be willing to switch gears in the middle of the year if the Holy Spirit leads you in a different direction. It's okay to change your goals as you grow and change! You should be flexible and have an open mind, focusing on progress and not perfection.
How I Set Goals
For my goal setting, I've been using Powersheets.
This is only the second year I've used
them, but I really love the approach they take. Cultivate What Matters is a Christian company, and I would definitely recommend checking out the Cultivate Blog, as well as the blog of Lara Casey, the founder. I have found of both these to be wonderful resources on goal setting from a Christian perspective, and even if you don't get the Powersheets, there are tons of free resources as well!
The Powersheets take you through a series of journaling prompts to uncover your best goals for the year, help you plan action steps and figure out your "why" for each goal, and then include monthly journaling and trackers to help you remain focused throughout the year.
Some of the journaling prompts include:
A life evaluation where you score eight different areas of your life from 1-10
Good things, challenges, and lessons learned in the previous year
What you are saying "no" and "yes" to in the coming year (for me, staying in my comfort zone, seeking mountaintop moments, a fixed mindset vs. faithfulness in the small things, diligence over perfection, time in God's presence)
What fires you up (i.e. the beach! looking at the stars! laughing really hard! a good book! people you love!)
Choosing a word for the year
Then you comb through all of your journaling so far, find the common threads, and turn those into goal ideas. Those goal ideas get grouped together under "goal buckets" that bring together the ones with common themes. By the end, you have anywhere from 1 to 10 big goals that you further break down and plan for in the year ahead. It's a great process to uncover what really matters to you and stop setting arbitrary resolutions.
My Goals for The Year
To demonstrate how this practically works, here are just a few of my umbrellas for the year, along with explanations of my "why" and some of the smaller goals I'm working toward along the way.
Faith // I feel like I grew a lot in my faith last year, and I want to continue on that path of growth. This is the bedrock of my entire life, and none of my other goals will be worth anything unless I am connected to God and wholeheartedly pursuing Him first.
Breakdown of this category: do consistent daily devotions//invite God into my everyday life more and more//go to as many campus ministry events as possible
Career // I have three areas which I am pursuing seriously at this point in my life: English education, dance, and writing. These are the three areas where I feel gifted and called to pursue God's glory, and I need to commit to diligent, day-by-day work if I'm ever going to get anywhere. Planting the seeds for a fruitful ministry through my career begins now.
Breakdown of this category: get good grades in my classes//keep a dance journal//really commit to each dance class//write blog posts consistently//work consistently on novel revisions
Finances // Money has always been something that I largely took for granted, felt guilty about, or just generally didn't put much effort into. But God has given me money to use as a practical tool for his glory. This year, I want to create a good foundation for the way in which I save and spend money, creating habits now to support an adulthood of financial freedom. In the shorter term, I'd really like to buy a car sooner rather than later, and graduate college with as little debt as possible.
Breakdown of this category: get jobs on campus and in the summer//make and stick to a budget//do more journaling and planning to uncover a few other ways I can make progress (using this supplement)
Rest // There are many activities in my life that fill my soul and give me restoration and refreshment. But when I get busy, I tend to forget about those ideas and immediately go to things like social media and YouTube. I want to do more of the things that bring joy to the everyday, that keep me happy and filled on a daily basis.
Breakdown of this category: read 50 books//spend time outside daily//learn to identify constellations//play the piano weekly//make space for conversation, whether deep or ridiculous
These aren't all of my goals, but a few of the main things I'm working toward in 2019. Hopefully this helped you gain some perspective on Christian goal setting, and I may revisit some of these at the end of the year to share things I learned and how I'm continuing to grow!
Do you set goals or resolutions in the new year? What is your process? Or do you hate resolutions and prefer to wing it? Share in the comments! 
—
love, grace
P.S. Three Habits to Cultivate Now