"Summer afternoon – summer afternoon; to me those have always been the two most beautiful words in the English language." (Henry James)
Bloggings of the Month
some more random things about me (these tags get harder every time I do them…)
 highlighting one of my new very favorite bands
MY VERY FIRST GUEST POST!!!! The lovely Miriam from Crafted by Christ wrote a beautiful post on thriving right where we are. I loved hosting her! Be sure to read the post and check out her blog as well!
 a review of one of my favorite summer reads
I celebrated my second blogiversary and did my very first giveaway!
My tips for reading more during the school year, plus recommendations
 and finally…habits to cultivate this school year
Favorites of the Month
The first post in Miriam's new series came out! I was so excited for this, and the first post did not disappoint.
 I wish everyone in the world would read this post from Nadine Brandes and take it to heart.
Warfare by Julie Hall (my review)
I WANT TO SCREAM FROM THE ROOFTOPS HOW MUCH I LOVE AND AGREE WITH THIS POST!!!
Katie Grace put everything I'm feeling about senior year into words.
This video is such an important reminder as us teenagers try to figure out what to do with our lives: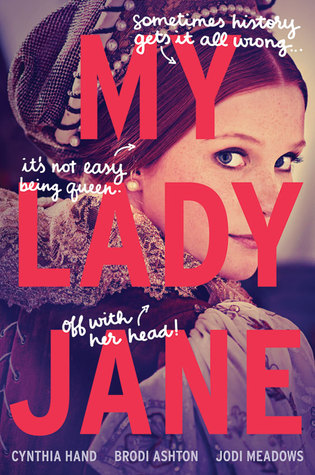 My Lady Jane by Cynthia Hand, Brodi Ashton, and Jodi Meadows (my review)
I found this article about trusting God so helpful and practical!
I relate to this video so much and I'm sure many of you can too…
And finally, purely for fun:
Coming in September
I've put together my blogging schedule all the way through December and I'm so excited for it! In September, you can look forward to the beginning of a brand-new series that I've wanted to do for a long time, for which I will write periodic posts over the next few months. (Here's a hint: reading the most important book!) I'm also going to review a movie this month, so if you have any movies you'd like to see a review for, let me know in the comments!
How was your August? Did you have any amazing summer adventures? What are you excited for this school year? Share in the comments! 
—
love, grace
Read more:
10 Verses to Encourage You This School Year
Remember…Take It One Step at a Time