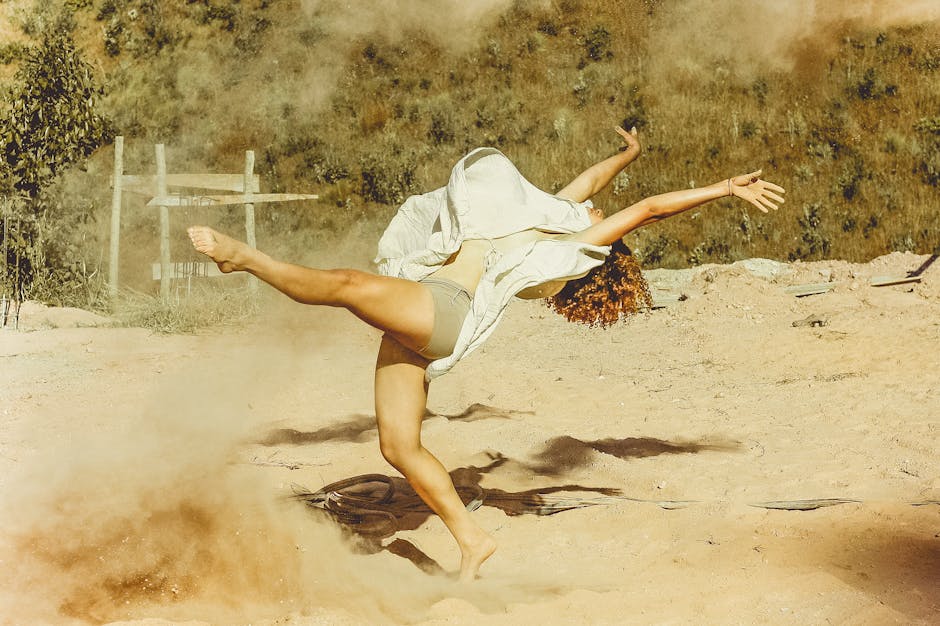 Of all performing arts, I think dance is one of the most misunderstood by Christians, considered to be totally sinful by some (perhaps more historically, but still a little bit in the present day as well).
Full disclosure: I am a dancer. I'm going to school to be a dance major next year. So obviously there is some bias in this…but I feel like that also makes me qualified to address it.
Dance as Worship
I don't debate that some dance is inappropriate. Certainly, there are dance moves, and even whole styles of dance, that Christians should stay far away from; costumes can be risque, music can be edgy. (There's a reason I'm planning to study dance at a Christian college!)
But I feel that very conservative Christians, as they so often do, have run too far in the other direction and become overly legalistic in ways that God never intended. Because dance, just like all of the other arts, can be a form of worship. We see this all throughout the Old Testament:
"Then Miriam the prophetess, the sister of Aaron, took a tambourine in her hand, and all the women went out after her with tambourines and dancing."

-Exodus 15:20

"And David danced before the Lord with all his might…So David and the house of Isarel brought up the ark of the Lord with shouting and with the sound of the horn."

-2 Samuel 6:14-15

"Let them praise his name with dancing, making melody to him with tambourine and lyre!"

-Psalm 149:3
Think about it: the concept of dance only exists because God created it. He made us with bodies that can move in graceful and beautiful ways, and minds that can appreciate and create that kind of movement. The way the fall has marred parts of dance doesn't invalidate its capability to express God's beauty.
I've been lucky enough to study dance with a teacher who gets this. When we perform, it is ultimately for God's glory. And that makes a huge difference! There is a kind of worship that I find in dancing that I can't really get anywhere else, a unique kind of communion with God that happens on stage and in the studio.
Dance in Worship?
I do want to clarify that I don't believe in having dance performances as part of church services. This is because a church service is not meant to be a performance, but a participatory act of worship. Sitting in chairs, passively watching other people dance, is not church.
Watching a dance performance can be a kind of worship, certainly, but it doesn't belong on Sunday mornings (and for the record, this opinion extends to musical performances as well).
(If the entire congregation was dancing, I think that would be okay, but that's a little awkward, and it probably isn't a great idea to make people uncomfortable by forcing them to dance in church, either!)
The Purpose of Dance
Ultimately, dance is just one more means that God has given us to express His beauty, understand Him more fully, and worship Him in a deeper way. Christians who ignore the beauty of dance and only focus on its ugly aspects are missing the point of art, and missing out on a way of worship that can be incredibly meaningful, whether you are an audience member or a dancer.
What do you think? What has your experience been with dance, and how do you feel about it? What is your opinion on dancing in church? Share in the comments below! 
—
love, grace
Read more:
Why Christians Should Care About the Arts
Guys? Swimwear? Common Modesty Questions
When You Don't Know Your Purpose (and the Future Seems a Scary Thing)