December is here!! Which means Christmas!!
I love Christmas. It's my favorite holiday and so as soon as Thanksgiving is over I'm in full holiday season mode. Advent candles and devotionals, great music, decorating…I love it all!
November was a month of writing, primarily. This month, I wrote a novel from beginning to end, banged my head on keyboards, and then changed the plot completely to redraft the whole thing later. I saw my school musical, Godspell, and was pleasantly surprised by how respectful and accurate it was! (Let me know if you want more thoughts on this). Thanksgiving, of course, was a wonderful day of family time and delicious food.
And now, as we move on to December, I'm so excited to enjoy Christmas and the last month of 2016!
This Month's Devotions
I finished reading through my Bible!
For the majority of the month I was in the book of Revelation. And while I was a little scared to start reading this notoriously difficult book, it turned out to be one of my favorite books in the entire Bible.
Why? Because it's such a beautiful picture of the hope we have as Christians.
And that, I think, is the key to enjoying Revelation. Don't try to decode every symbol or analyze every vision. Read it all with the overall message in mind: Christians will be persecuted, but it will not last forever. God will return, and He will judge the world and bring justice to His people. Through Christ's amazing sacrifice, we will live forever in heaven, a place of such beauty we cannot even imagine it here on earth.
If you read Revelation that way, I think you will find it much more enjoyable.
Bloggings
there was an election that happened this month and please remember this simple truth
the last linkup: an inspiring website, how blogging has impacted me, what I would tell my younger self
having gratitude in the midst of our entitled culture
from other blogs…
Honestly just read everything Amanda wrote this month. Slowly. Digest it and reflect on it. Such good posts that I couldn't pick just one or two!
I love the idea of doing a one second every day video project. Don't know if I could actually pull it off, but it is a really cool way to record memories!
This short story is so beautiful I can't even…agh. So good. The concept and the twist and it's just…read it.
And finally, two things to get you in the Christmas spirit: YA books paired with Christmas songs and December Song, Peter Hollens' new Christmas single that is absolutely gorgeous.
Readings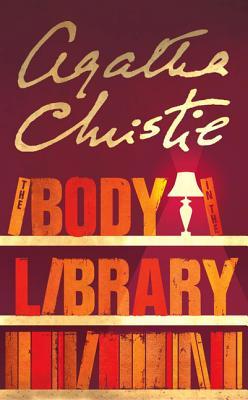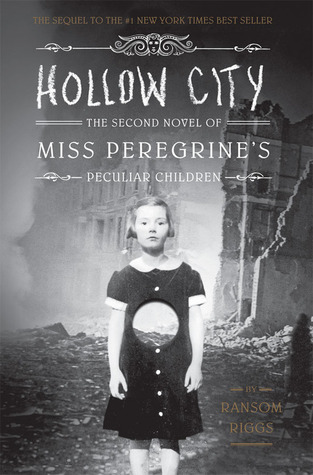 Three really good books that I read this month; all pretty quick reads, since I was writing up a storm and didn't have a lot of spare time.
The Art of War for Writers: 4 stars. A really handy little book that I will be referencing often. Read my review on Goodreads here.
The Body in the Library: 4 stars. Love me a good Agatha Christie when I need something quick, light, and engaging.
Hollow City: 5 stars. I was worried it wouldn't be as good as the first one, but it drew me in just like that one did. I love this series so much!
Watchings
(yes, I watched two things with Benedict Cumberbatch in them. don't judge me.)
Sherlock: again, I only watched one episode of this in the entire month. Seriously. I just don't have time to watch TV, even such epic TV as this. The one episode I did watch was the wedding episode (fellow Sherlock fans know which one I mean?) and it was just the BEST ever. All the cuteness!!
Hamilton's America: yes, I have joined the madness of being obsessed with Hamilton. Even I, the one who hates rap with a passion, love it, and I think that says something! Anyway, this documentary was really great for some behind the scenes and clips of the musical as well as historical background. Highly recommended if you love Hamilton as much as I do!
Doctor Strange: 4 stars. Another great Marvel movie, as usual. Benedict Cumberbatch incredible, as usual. And if any of you are Marvel fans but afraid to see this one because of the supernatural elements, it really wasn't as bad as I thought it was going to be. Not any different from Thor or Guardians of the Galaxy, really, and any problems I had with the movie were for different reasons altogether.
Listenings
Godspell: As mentioned before, this was my school's musical, and in addition to being much more accurate and respectful than I expected, the music is SO good. Listened to it obsessively after seeing the show!
Greatest Hymns: One day I got fed up with generic Christian music and wanted to go back to the old school songs, so I looked up hymn albums that I might like and found this one. It was exactly what I needed to refresh my soul.
Here's a song that just makes me want to dance:
This is kind of the theme song for my NaNoWriMo (in addition to just being beautiful):
And another song I listened to on repeat while writing this month (love, love, love!):
Upcoming in December
Mini-reviews of favorite Christmas books, movies, and/or music
Um…an as-yet undetermined post about Christmas? Advent? Something? Who knows.
The 2016 Book and Movie of the Year! I can't believe it's already time to do another one of these.
I hope you all had a wonderful November! See you next week with some Christmasy stuff. Have an amazing December and enjoy the holidays!
—
love, grace